The kitchen is probably the room in your home that has the highest traffic throughout each and every day. From breakfast before school and work to home-cooked dinners prepared for you and your loved ones, the kitchen needs to be able to handle it all. That means that remodeling your Bellevue kitchen can also be one of the biggest remodel projects in your entire home because it requires so many decisions to be made about every little aspect.
Do you need a double sink to help with the dishes or a large farmhouse sink for a more traditional look? How many ovens does your family need? And, of course, kids and grandkids bring their own unique challenges. What are the subtle touches that make a room special for them? A cozy breakfast nook? Cabinets they can't open? Easy to clean appliances that won't show fingerprints? Or perhaps you really just need a pantry big enough to hold all of their lunchbox treats.
Make the heart of your home an inviting space for family and friends.
Whatever decision you make about your kitchen will need to grow with you and your whole family for years to come, so it is crucial to get it right from the earliest stages of planning.
That is why it is necessary to have an experienced, design-focused team behind you when making all of these decisions. Vasy's Team has 10 years of experience doing Bellveue-area kitchen remodels at every scale, from the grand country estate to the cozy Downtown Bellevue nook.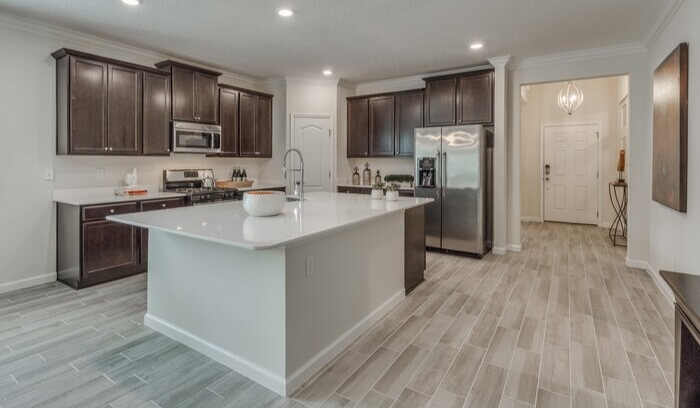 Whether you need to knock down some walls to help create that open concept living-dining-kitchen you have always dreamed of, or you simply want to rearrange the space available, bring in a team passionate about great kitchen design.
Whether you want updated flooring, cabinets, countertops, and lighting, or need a completely new kitchen layout, our team has many years of experience turning cramped, boxed-in Bellevue kitchens into inviting spaces that fit the way you live.
GET STARTED ON YOUR PROJECT